Missed our webinar or want to watch it again?
It's now available for download.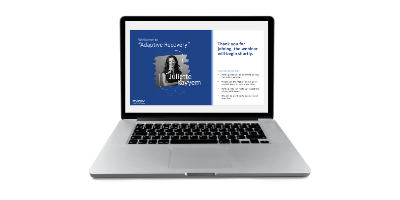 We're excited to bring you our "Adaptive Recovery" webinar recording, featuring Juliette Kayyem, former Assistant Secretary at the Department of Homeland Security.

Juliette has been working around the clock with leaders on their plans for reopening and recovering in what she calls the "now normal". In this webinar, she shares her expertise in crisis management and her Adaptive Recovery framework discussing reopening across different sectors of the economy.

Several key takeaways to note:
Go slow, have a plan AND a back-up plan

Embrace the "now normal" and use all available tools and resources

When integrating technology, opt for ones with longevity and flexibility


Please fill out the form to download.
And, be sure to watch to the end including the very informative FAQ section.
---
Looking for a one-stop-shop of resources as you continue to build your recovery plan? We've compiled a list of websites, industry perspectives, and trend articles. Click on the link below to visit our resource page.
---
Interested in learning more about Express, visit these links below: